Morwell – Independent: Ray Burgess
Hang on for a minute...we're trying to find some more stories you might like.
Latrobe Valley newsagent and independent candidate Ray Burgess wants to provide a voice for sacked power workers and hopes to see the construction of another power station to ensure the region has an industrial future.
The candidate has lived in the Valley for most of his life and worked for the State Electricity Commission until 1993, when he bought the Morwell newsagency.
He told UniPollWatch his "interest in becoming a politician was really more about the circumstances the Hazelwood power station closure came [sic] about".

Workers at the power station were given five months notice that Hazelwood would close in 2016, leaving workers with limited time to find new jobs.
Burgess said workers who passed through his store expressed concern about employment and the future of power in the region. Many locals felt there was no one speaking on their behalf.
"While I didn't have in my mind then that I might try for politics, it was in my mind to stick up for these blokes who didn't think they had a voice," Burgess said.
Having studied chemistry and materials engineering, Burgess worked for the State Electricity Commission for 15 years at Yallourn and Morwell. When the SEC was privatised in the 1990s, Burgess took a redundancy package.
Following Hazelwood's closure, Burgess said he understood the concerns of workers.
"I know exactly what they went through, it was sort of reliving the past," he said.

Burgess campaigned for the retention of Hazelwood and wrote to Malcolm Turnbull in early 2017 on behalf of Speak for the Valley, a group of scientists and engineers lobbying for the brown coal mining electricity industry. He urged that Hazelwood be retained until the power station could be replaced with something else.
The letter said, "Closing Hazelwood six years early will have an unmeasurably small impact on global warming, but significant impact on the Latrobe Valley's economy and state and national electricity reliability and pricing."
Burgess backs the construction of another power generator. "If we build another power station it aligns the psychology of the Valley and the history of the Valley," he said.
"I don't think we should forgo our industrial heritage, we are an industrial region, so we should be working harder to bring some industry that is compatible with what we have got."

He has lived in the area for about 40 years and believes the region needs a "strong independent voice" and that any transition in industry must be on the Valley's terms, not driven by political parties and the electoral cycle.
Burgess is passionate about securing employment for locals. According to the 2016 census, the township of Morwell has a 14.5 per cent unemployment rate. Burgess wants to see training programs for young people in the region to help them find and keep jobs.
"Most of the people that are supporting me are older people," said Burgess. "Most of the young people I talk to can't accommodate the idea of coal because they have been exposed in schools that say a certain thing to them."
Burgess has been involved in a number of other community projects, including as chairman of Morwell's 'Celebration of Roses' committee and involvement in the Spirit of Christmas committee. He joined the Future Morwell Urban Renewal Project group and is a life member of the cricket club in nearby Trafalgar.
Burgess was also a founding board member of Advance Morwell, a community and business group that aims to develop the region through community involvement.
"We need to generate some hope and we need to generate some vision of where we want to be," he said. "Look at where I come from. I'm just a normal bloke and I think that I can relate to people."
About the Writer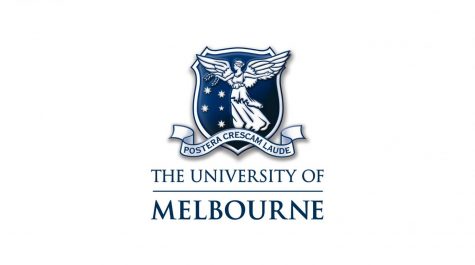 University of Melbourne, Melbourne, Victoria