Burwood – Liberals: Graham Watt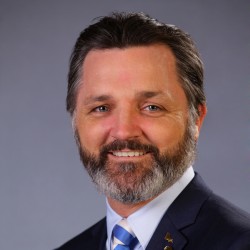 Hang on for a minute...we're trying to find some more stories you might like.
Graham Watt worked in the retail sector for much of his life, owning a mobile phone retail store in the late 1990s and his own carpet cleaning business in 2002. He has 10 sisters, was an Australian school boy champion and state champion, and, in 2004, he walked a hundred miles in 24 hours to become an Australian centurion, something achieved by only 57 others on Australian soil. The 42-year-old has a Bachelor of Business from Edith Cowan University. He won the seat of Burwood in 2010 and was re-elected in 2014.