Federal Election 2019
Hang on for a minute...we're trying to find some more stories you might like.
The Junction's election reporting and our election night TV coverage are financially supported by the Judith Neilson Institute for Journalism and Ideas.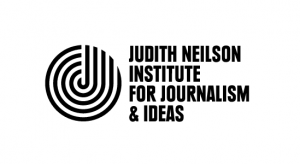 Welcome to Election 2019 – The Junction, a reporting project involving the journalism schools at 20 Australian universities.
Together, we're covering many of the most interesting electorates in the lead up to the 2019 Federal Election.
You'll find in-depth profiles of many of these key seats, as well as profiles of the candidates running for office and news stories about local and national issues.
Electorates Covered
BANKS | BOOTHBY | CALARE | CANBERRA | CHIFLEY | CHISHOLM | COOPER | CORANGAMITE | DEAKIN | DICKSON | DUNKLEY | FLINDERS | GILMORE | HIGGINS | HINDMARSH | LA TROBE | LINDSAY | MACNAMARA | MAYO | MELBOURNE | MENZIES | MONCRIEFF | REID | STIRLING | STURT | SYDNEY | WARRINGAH | WENTWORTH
We hope this information helps readers and voters make better sense of the people and policies in contention.
The project also helps students hone their journalistic skills, while gaining a deeper understanding of the political process.
Election 2019 builds on previous UniPollWatch projects, which began when four universities cooperated to cover the 2014 Victorian state election. Twenty-eight universities worked together in 2016 to cover the federal election and six universities combined forces for the 2018 Victorian poll.
Election 2019 – The Junction is published by the Journalism Education and Research Association of Australia.