Albert Park – Greens: Ogy Simic
Hang on for a minute...we're trying to find some more stories you might like.
Ogy Simic said he "won the lottery" when he was granted a humanitarian visa to Australia as a refugee at the age of 11, an experience that would shape his involvement in politics.
He studied in Adelaide where he grew up after being forced to flee Sarajevo with his mother and brothers. He joined the Greens 10 years ago and was initially drawn to the party because their approach to refugees is humane.
He believes in promoting a society with an acceptance of human rights at its core and is passionate about ensuring people have a chance to take part in decisions that affect them.
In 2016, Mr Simic, a lawyer, was elected to the Port Phillip Council alongside two other Greens members, Tim Baxter and Katherine Copsey. This was a milestone for the Greens who had had no representation on council.
As a councillor, Mr Simic was determined to tackle education, public transport, sustainability, social inclusion, community safety and climate change. He said council had done a lot of work in those areas and "have made huge steps forward". Key examples were a new waste strategy, environmental policy and the integrated transport strategy, which would tackle congestion and aim to prioritise public transport.  
"I have encouraged and fought for better consultation processes on the big projects we work on," he said. As a result, the council was conducting its first trial of a participatory democracy model of engagement and had set up a panel to shape the new St Kilda Marina.
State level obstacles experienced by the council were a factor in Mr Simic nominating for the seat of Albert Park. His main focus is on homelessness, which needed more investment in more public housing, air pollution concerns in the ports and the problem of heavy trucks on Beaconsfield Parade.
He is worried about the Fishermans Bend project. He said while the initial vision was good, the present framework was less ambitious and missing critical information on funding and finance to achieve the planned outcomes.
The manner that the policies were released had not been "very transparent or accessible" and councillors were not given an opportunity to review the documents before they were put forward for public consultation.
He said was important to win back the community's trust as many people felt disengaged "given the state of politics."
"People are saying loud and clear they are fed up with politics and the two major parties," he said.
Adam Bandt, federal Greens Member for Melbourne, said the party was hoping to increase the vote in Albert Park, particularly at present with such strong representation on a council level.
The Greens preselection process for state candidates is driven by the residents who vote for those who have been nominated. Mr Bandt said the Greens had a "very strong principle of grassroots democracy".  There was no central committee that would impose a factional candidate from the outside.
Mr Simic and his partner, fellow Greens member and federal candidate for Macnamara, Steph Hodgins-May, run a fresh fruit and vegetable delivery business as well as their active political careers. Mr Simic worked as national campaign manager for the Greens in 2016.
Mr Bandt said, "the seat for Albert Park is doable but it will be tough because we are up against a well-resourced Labor minister". "We think we are in with a chance and if it's not this time then it might be next time."
About the Writer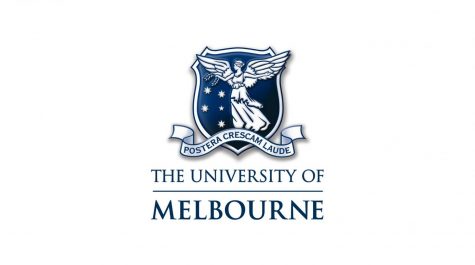 University of Melbourne, Melbourne, Victoria