Bundoora – Labor: Colin Brooks
Hang on for a minute...we're trying to find some more stories you might like.
Bundoora MP Colin Brooks has successfully held his seat since the 2006 Victorian State Election. The electorate is considered a safe Labor seat in Victoria holding the majority vote since 1999.
Prior to his political career, Mr Brooks worked as a qualified electrician on large building and construction sites. Following his successful career as an electrician, Mr Brooks moved onto local council where he was elected as Major of Banyule City Council from 1997-2005.
Since elected as MP in 2006, Mr Brooks has served as the Shadow Parliamentary Secretary for Education and the Parliamentary Secretary to the Premier.
Since winning Bundoora at the 2006 election, he has placed a high emphasis on education.
"We have put money into local schools, like Greensborough College and Bundoora Primary School, more money has been invested in local programs, and one of the policy areas that I have been involved in the past has been the education program for kids with additional needs, which is an area that already have some good reforms within the Labor Government, but more still needs to be done."
Mr Brooks has worked with students at La Trobe University to improve public transport, saying that at the "last election, we implemented the shuttle bus between La Trobe and Reservoir Station."
"We are now talking about the suburban rail loop which will be a massive infrastructure investment," he said.
"I think we will be doing more work around student experience around Bundoora for both local and international students."
Infrastructure is a main priority coming into the next election along with increased services for the Bundoora community, Brooks said.
"I am passionate about delivering increased infrastructure and services for local residents…hospitals, ambulances and public transport will be key, I will be making sure we don't stop after we have done things, like more trams on Plenty Road, finishing off the Hurstbridge Line upgrade, increased busses and the introduction of the suburban rail loop."
Accessibility is an important issue to Mr Brooks' term as MP. He stresses his availability to constituents and openness to suggestions for improvement.
"I think people might have the perception that politicians are a bit distant and separate from their own lives, I am not be an expert on social media but I try be as honest and accessible as I can," he said.
Labor holds a safe margin in Bundoora coming into the 2018 State Election.
About the Writer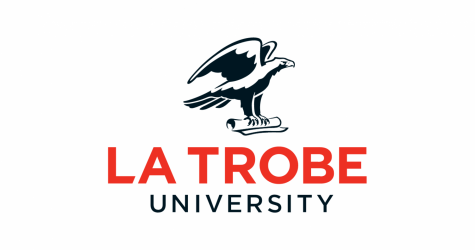 La Trobe University, Melbourne, Victoria
La Trobe University offers a Master of Communication and a Bachelor of Media and Communication with majors in journalism and sport journalism. Students produce work for
Upstart
.