Prahran: You can't beat Prahran Market
Hang on for a minute...we're trying to find some more stories you might like.
Syd Waddell believes that Melbourne's markets are essential to the city's culture, "Melbourne is the envy of all other capital cities in this country, because Melbourne is known for its markets."
Waddell is the Managing Director of the Essential Ingredient franchise group. The Essential Ingredient has had a store in the Prahran Market for nearly 17 years and has been in Melbourne for 30 years, originally based in South Melbourne. The business sells local and imported specialty ingredients, cookware, knives, chef's accessories, culinary books as well as running a cooking school.
The Prahran market, established in 1864 and moved to its current location in 1891 is the oldest food-only market in Australia and, along with the Queen Victoria and South Melbourne markets is one of the three major food markets of Melbourne. It includes meat, seafood, fruit and veg and coffee traders as well as delis, eateries, bakeries and florists.
Weddell believes that the market is culturally significant to Prahran, "for over 150 years it's been a place of cultural meeting and a place where you would buy fresh, good produce from some of the most accomplished traders in the business."
He believes that Prahran Market's traders are an asset to both the market and community, "there are many specialists in Prahran Market who are often recognised for their knowledge of their specific produce, they are often consulted with by the food press or the press at large for commentary on where consumers' habits are and what is the topical issues that are affecting food consumption in the community."
The managing director of the Essential Ingredient store, Maria Tsihlakis, says that the market, "enhances your experience and enjoyment with food, even if you have never had an interest in food, by opening up your thinking and being exposed to new ideas."
However, Weddell believes that the market is facing some issues due to outside circumstances such as congestion of the local roads, "people are not able to get access, on a Saturday it can take you nearly an hour." Weddell also says that the removal of Cato Street car park for upgrading has, "taken two years and that has had a big impact on the market."
The Prahran Market faces competition from specialist retailers which Weddell says are "nibbling away at what has traditionally belonged to markets," and supermarkets which are open twenty-four hours a day.  Weddell also says that the nearby Chapel Street has declined as a retail destination due to retailers leaving the area because of unsustainable rent, "the place as a retail precinct at large is highly stressed."
Waddell says the City of Stonnington should provide the market with greater assets to draw the community in, "the local government or the local member should be putting resources aside to ensure the cultural longevity of these markets."
He believes that the local government sees the market as a commercial not a community asset, "this place could be transitioned into a fantastic community asset which the City of Stonnington will have a direct and immediate interest in but they cannot see it being realised."
Weddell says that the market could be used by the City of Stonnington to improve people's health such as, "mothers' clubs to learn how to put the best nutrition into school tuck shops or youth can get some of the best nutritional information as to what you should be eating and doing to improve your health." He says the "city could be instrumental in improving the nutrition of disadvantaged people," such as those living in public housing in the community.
Not all of the changes in the community affect the market negatively however. Tsihlakis says that people are far more educated about how and what they cook, where their food comes from and are more willing to learn about food.
"The market broadens when you have got people who appreciate good meat, seafood and fruit and veg, they are going to go and seek those things out rather than compromise by buying strawberries in Woollies at a time when they are not particularly in season."
Grace Mooney has worked at the Essential Ingredient for two years and says that the market, "is pretty full on, very busy and always lots of fun. You get heaps of different people in looking at different aspects, hectic is a good word for it."
She says the market is good for the community, "the market brings a sort of cohesion, you get to meet lots of people, it is also a bit of a hub of activity, particularly on the weekdays, on Tuesdays and Thursdays we've got stuff for kids out the front and that builds a community within its own right, so within a community a community exists."
Grace also believes that events such as the cheese and chocolate festivals are important to the market, "it really brings people together, it also brings in a lot of people from outside who normally wouldn't come to the Prahran Market and lots of locals that come in all the time often enjoy the cheese festival because it brings something different to the area."
Weddell believes that it is events such as the cheese and chocolate festivals that can keep markets alive and that, "originally markets were established for where the country came to town and they brought their produce, but markets have evolved into something much more complicated or sophisticated than that. Markets all over the world are evolving or dying, if they stay still they're dead."
He says that markets are one of the biggest tourist attractions in the state and believes that the government needs to put resources into strategies to resurrect the markets, "Sydney is absolutely green with envy at our market culture and to a degree our local politicians take it for granted and they might rue the day that they neglect them, for fear that they start to fade."
To read other stories from Swinburne University students, visit The Standard: http://www.theswinstandard.net/
About the Writer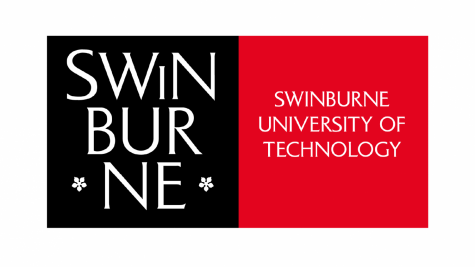 Swinburne University, Melbourne, Victoria