Statewide: Elder, the wielder of power in Catholic education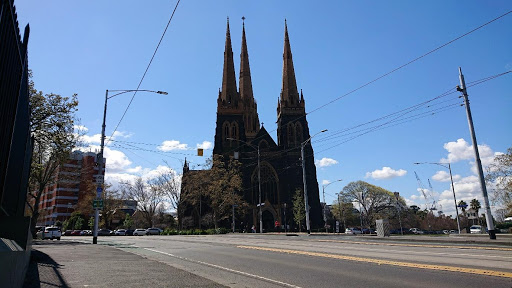 Hang on for a minute...we're trying to find some more stories you might like.
It's a good time to be working in Catholic education in Victoria.
Less than a month ago, Victoria's Catholic schools were crying out for relief, accusing the government of ''starving'' them of funds. The very next day, the Morrison government announced a $4.6 billion deal for non-government schools, most of which will go to the Catholic sector.
Two weeks later, the Andrews government followed suit, pledging $400 million to non-government schools, almost four times what it has spent in the sector since 2014. Suddenly, the cash is rolling in. It is a stunning turnaround, but how did it happen?
Two words: Stephen Elder.
In his own words, Elder not only orchestrated the $4.6 billion federal deal, he also managed to get rid of Education Minister Simon Birmingham. As the Executive Director of Catholic Education Melbourne and Director of the Catholic Education Commission of Victoria, Elder has waged a relentless campaign against both the federal and Victorian governments, and he's won emphatically.
But who is Stephen Elder? How has this one man gained so much influence? And with the Victorian election around the corner, what else does he have up his sleeve?
The most powerful man in education
In late September, the Australian Financial Review released its list of ''Australia's five most powerful people in education'' – and topping the list was Stephen Elder. He has taken all before him in recent months, a far cry from his highly controversial appointment as Acting Director of Catholic Education Melbourne in late 2006.
In 2006, Archbishop Denis Hart made sweeping changes to the executive structure of Catholic Education Melbourne (CEM), firing or forcing out most of the leadership team. Among those to go were Executive Director Susan Pascoe and Fr Brendan Reed, national experts in the field of education. The sense from some Catholic insiders was that Archbishop Hart wanted more lobbying power at CEM, a sense that was reinforced by the appointment of former Liberal MP Stephen Elder as Acting Director.
While Elder had been on the executive of CEM for almost five years, many principals, priests and CEM administrators questioned his credentials as a director. Prominent priest, Fr Eric Hodgens, wrote: "[Elder] has little education qualification or teaching experience. He has not demonstrated an understanding of church relationships or church policy."
While assuring concerned Catholics that Elder's position was temporary and that the search for a new Executive Director would be an open one, Archbishop Hart appointed Elder to the role in December 2006 without any public advertisement or selection process. It was clear that the Archbishop wanted a someone with political, rather than policy, skills in charge of Catholic education.
Before joining CEM, Elder had been a state MP for 11 years, entering Parliament in 1988 as the member for Ballarat North. When his seat was abolished in a redistribution, Elder was elected member for Ripon, serving as the Parliamentary Secretary (deputy to the Minister) for Education in the Kennett Government.
Stephen Mayne, who was Premier Jeff Kennett's media adviser at the time, said that Elder had a reputation for ''going rogue''.
"He was the Parliamentary Secretary under a guy called Don Hayward, who was an older, avuncular kind of character, and Stephen really thought he should've been minister." (Stephen Elder was approached several times for comment. He declined.)
Elder is the great-nephew of Henry Bolte, Victoria's longest-serving premier, and was seen as something of a rising star. According to Mayne, however, the then-premier wasn't fond of Elder: "Kennett didn't like him, and he didn't make him a minister". As a young, ambitious politician, Elder was apparently frustrated at being looked over, and found ways to circumvent his minister. It is an experience that would have hardened his political instincts, says Mayne.
For Elder, though, perhaps the key lesson from his time in Parliament was the importance of public opinion in education policy. The Kennett government closed more than 300 public schools during its tenure, eventually getting dumped from office in 1999. It was an experience that Elder never forgot, saying many years later: "In a democracy you have to bring the people along with you through persuasion instead of forcing things upon them through coercion." They are the words of a savvy political operator, all he needed was a constituency – with Catholic education, he found one.
A well-oiled machine
If Catholics such as Eric Hodgens saw Stephen Elder's appointment as a politicisation of the CEM, they were right. Since 2006, Elder has transformed the CEM into a lobbying force that isn't afraid to involve itself in politics. Hodgens noted the change as early as 2008, writing "consultation with governments has been confrontational and political rather than diplomatic".
In the past, this tendency to wade into politics has usually involved the Australian Greens. In the 2012 byelection for the seat of Melbourne, Elder sent a letter that went to parents at all Catholic schools. The letter voiced support for the Labor candidate and argued the Greens planned to starve the Catholic school system. This echoed an article in Eureka Street, published just before the 2010 Victorian state election, titled ''A vote for the Greens is a vote against Catholic education'' in which Elder called the Greens' policies "antithetical to basic Christian freedoms and beliefs". It is a tactic Elder and CEM also used in the 2014 state election and 2016 federal election.
With more than one in five of Victoria's 1 million school children attending Catholic schools, a letter home from Elder reaches around 200,000 homes. It is a huge audience, and Elder knows it. Because CEM, as an arm of the Catholic Church, enjoys charity status, it is not supposed to take sides in political matters. Yet despite the Australian Charities and Not-For-Profits Commission (ACNC) launching multiple investigations into Elder's letters, each one has been carefully worded to avoid the kind of explicit electioneering that would cause problems for him.
In 2008 corporate lawyer Nancy Bicchieri joined CEM as Deputy Director and General Corporate Legal Counsel, and it was during the following election that Elder's carefully worded letters first appeared. Several letters have been closely scrutinised over the years, but their contents have always been defended. This ability to protect its messaging from external regulation has greatly expanded CEM's political influence (attached is correspondence between Elder and the ACNC demonstrating this).
A series of robocalls during the Batman byelection in March this year, which attacked the Liberals' education policies and promoted Labor, have landed Elder in more serious trouble, not because of their wording however, but because CEM paid $4378.84 for the calls.
A key part of Elder's growing influence has also been the discipline of his public relations team, Christian Kerr and Michael Pountney. Both men, like Elder, are former political insiders in the Liberal Party. Pountney, who declined to comment for this article, was forced to resign from his Liberal Party role after it emerged that he was acting as an operative for the CEM against the Turnbull Government's education reforms, almost certainly at Stephen Elder's direction.
Christian Kerr was a political staffer in the Howard Government, working for cabinet members Robert Hill and Amanda Vanstone. Kerr then moved into journalism, writing on politics for Crikey and The Australian, joining CEM as a media adviser in 2017. Pountney and Kerr have strengthened the hard-nosed and often combative media stance that Elder introduced to CEM, part of a strategy that forces politicians to play defence, rather than setting the terms of the debate. Kerr, in particular, made his name as a poison pen columnist at Crikey, and chronicled the downfall of the Australian Democrats, before becoming a thorn in the side of the Greens. Kerr declined to comment for this article.
Before Stephen Elder took charge of CEM it was an organisation run by educational experts whose purpose was to administer the Victorian Catholic school system with diligence and skill. It is now a slick and powerful lobby full of former political insiders who are expert at crafting and broadcasting a message. The series of campaigns over the past 18 months, which culminated in the $4.6 billion federal funding deal, are evidence of this transition.
Yet, these campaigns weren't just successful because they were effectively run by a finely tuned media team. Elder and his team also used a number of arguably misleading tactics when framing the debate around funding. Perhaps the most effective was the repeated claim that the funding situation would force schools to close.
A 'genuinely Catholic' school
Throughout the funding wars, the main catch cry of the Catholic education lobby has been: "without this funding, schools will have to close". And not just any schools, but the schools whose students come from the most vulnerable parts of society.
These are what Stephen Elder has called the ''genuinely Catholic'' schools: low-fee parish primary schools, often in the inner city, that cater to disadvantaged or struggling communities. These seem like the schools that would be hit hardest by funding cuts, but are they really at risk of closing?
Sacred Heart School in Fitzroy has the lowest SES score in Melbourne. Sitting next to the Atherton Gardens public housing estate, most of its students come from disadvantaged backgrounds – more than half are refugees from South Sudan. The school itself is a small 1960s brick and concrete complex surrounded by high, barbed-wire fences. Fitzroy Police Station is next door.
This is clearly one of Elder's ''genuinely Catholic'' schools, a school that caters to those most in need, and yet is apparently always at risk of closing. However, the principal Matthew Shawcross tells a different story.
Class sizes at Sacred Heart are ideal, sitting at around 20 to 21 students, and there are four teacher's aides to assist across the six different classrooms. "As far as CEM goes, we get supported really well," said Shawcross, "We're really fortunate in that sense." The school has countless extra-curricular programs, with all students learning a musical instrument and playing multiple sports. Each Wednesday afternoon is ''Homework Club'', where every student at the school receives one-on-one tutoring from teaching students from the Australian Catholic University.
According to the MySchools website, Sacred Heart received some of the highest funding per student of any school in Victoria – over $16,000 per student each year. This contradicts the rhetoric coming from the Catholic education lobby over the past 18 months.
Matthew Shawcross said that funding wasn't a cause for concern at Sacred Heart, and that he had never heard of it being an issue at other, similar schools: "We're really lucky in the Catholic sector. I think that Catholic schools that need the funding get looked after very well."
Asked about Stephen Elder, Shawcross was clear: "What he's been able to achieve, with the recent backflip with the federal government model on Catholic school funding… as principals, we're extremely grateful to him."
There is no doubt that Sacred Heart fits Elder's model of a ''genuinely Catholic'' school, in fact it seems to be a vital pillar of the community. The problem is, there is no evidence that it, or other schools like it, were at risk of closing if the Catholic lobby hadn't secured its funding deal. Much of the evidence suggests that schools like Sacred Heart wouldn't have lost a cent under the former funding model – it is the wealthy Catholic schools that actually stood to lose out.
The truth about school funding
When Education Minister Simon Birmingham adopted the recommendations of the Gonski 2.0 review in 2017, he made a change that is barely mentioned, but lies at the heart of Catholic opposition to the reforms.
Victoria's Catholic schools are part of a unified system, and they are funded as a system, with the federal and state government providing the CECV with a lump sum that is then distributed to the schools. The size of this lump sum is determined by the SES scores of the various schools, which takes into account the ability of parents to pay for their children's education. Until 2017, the Catholic schools weren't just funded as a single group, their SES scores were also calculated as a whole system.
This might not seem like a big deal, but the funding for Catholic primary schools was calculated on a curve, so that while an average school would receive 90 per cent of the funding that a poor school gets, a wealthy school might only receive 40 or 50 per cent of that funding. Across Victoria's Catholic system there are schools with low SES scores and many with high SES scores, but the average across the system was 101, almost exactly the average for Australia.
Under this system, poor schools received slightly less that they should have, but wealthy schools received more than they should have. The CECV then redistributed the funds, with the Catholic system as a whole receiving much more funding than other non-government schools.
Simon Birmingham's reforms stated that Catholic schools could no longer take the system-weighted average, which meant that a lucrative loophole was being closed. Dr Peter Goss, School Education Program Director at the Grattan Institute, says this is the real reason that the Catholic lobby has been so vocal: "I have heard arguments," said Dr Goss, "that this curve was drawn with the average in mind, so that Catholic schools would be at this '100' and get nearly all of the base funding." Dr Goss described it as "both an unusual way to do policy, and highly advantageous to the Catholic system overall".
With the $4.6 billion funding deal, Catholic schools will transition to the new funding model in which each school is funded according to its individual SES score. A significant portion of that figure, however, will pay for wealthy schools to 'transition' from their current (generous) funding over the next decade.
The question is, where does this leave James Merlino and the Andrews Government?
Snookered?
The sheer size of the federal funding deal represented a white flag from the federal government, but it was also a warning to the states: cutting Catholic funding will lose you votes. Nowhere is this message louder than in Victoria, where the Andrews Government is in a tight race leading up to November's election. Daniel Andrews has already heard the ominous chiming of bells, pledging $400 million in capital grants funding to non-government schools, with opposition leader Matthew Guy pledging exactly the same figure.
Meanwhile, Victoria's government schools are the worst funded in Australia, receiving only 83 per cent of their overall funding, while Victorian non-government schools sit at around 95 per cent. Government schools are mainly funded by the states (the ratio of state to federal funding is 80:20), whereas non-government schools are the reverse, receiving the majority of their funding from the federal government.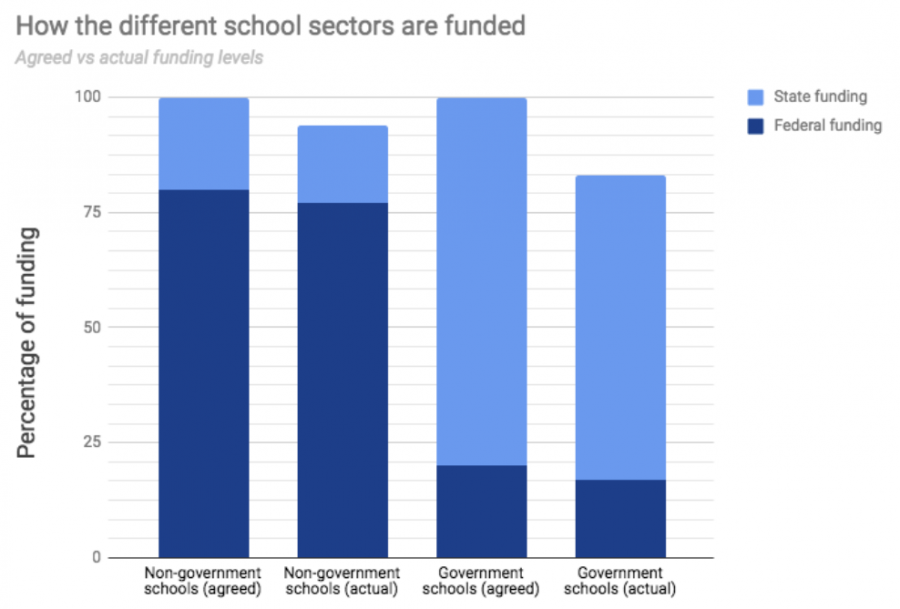 Earlier this year James Merlino pledged that the Andrews Government would commit $10 billion to government schools to address the shortfall as part of the state obligation under Gonski 2.0, but only if the federal government would also raise its commitment. Rather than come to the table however, the federal government made the $4.6 billion deal with the Catholics and Independent schools, which has infuriated many state ministers, including Merlino.
It seems, however, that Merlino's hands are tied.
In the aftermath of the federal funding deal, he and other state education ministers vowed not to sign up to it unless federal Minister for Education, Dan Tehan, agreed to reduce the amount that states had to pay. When, in response, Tehan sent the ministers a letter threatening to withhold federal funding altogether, the letter was leaked.
Less than two weeks later, however, the Andrews Government announced its $400 million capital grants package for non-government schools. Merlino had decided to get the Catholic sector back on board. Whether Elder was involved is impossible to know, but he released a statement immediately, saying: "Premier Andrews and Education Minister James Merlino have acknowledged the significance of Catholic education."
It might have been equally correct to say that both men were acknowledging the significance of Stephen Elder.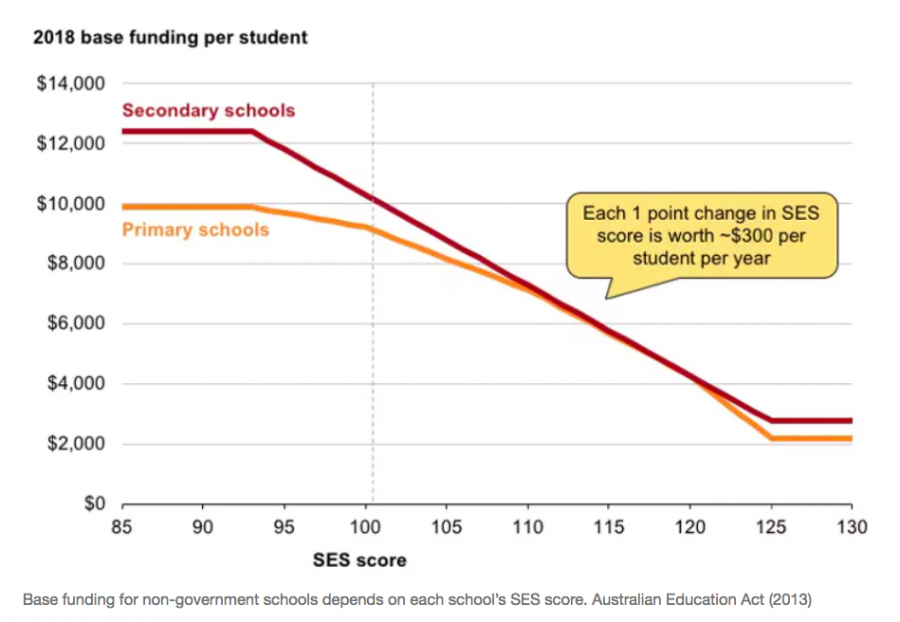 About the Writer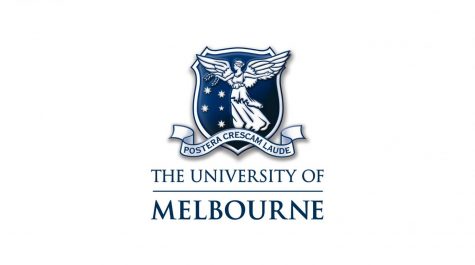 University of Melbourne, Melbourne, Victoria