Bundoora – Reason Party: Bryce Baker
Hang on for a minute...we're trying to find some more stories you might like.
At 27 years of age, candidate Bryce Baker from Fiona Patten's Reason Party seeks to bring a fresh outlook to the Bundoora electorate.
Previously known as The Sex Party, it says it will provide new policies for innovation and job growth.
Mr Baker comes from a technology and communications background working in fields such as renewable energy, public relations, software and account management.
When announcing that he was running for the Bundoora Seat, he stated that if elected, "the Reason Party will push to bring honesty back into politics, have an evidence-based approach to drugs and crime, and treat religious institutions like a business".
Speaking with Mr Baker, it was clear that he placed a high emphasis on honesty.
"I would primarily bring an honest and accountable voice to politics as well as a more reasonable approach," he said.
"My main policy platforms specially for Bundoora are more open and transparent government".
If elected Mr Baker will focus on business innovation and job growth.
"My main policy will be bold business innovation, creating a jobs clan for the next 30 years as AAI automation takes over jobs, reframing our healthcare system and looking at the way we implement new education so that the new generation gets the most investment possible."
Mr Baker frames his policies around academic research and believes that this is the difference between him and other candidates running for Bundoora.
"All of our policies are based off evidence and academic research so we are not bound by lobby groups, we make sure everything is supported and we have a sound logical rationale behind that," he said.
Introducing more job growth within Bundoora is the main focus of Mr Baker's campaign. Creating new jobs for university graduates will be one of the policies Mr Baker will try and implement if elected.
"I understand that we like to talk about fixing pot holes or building new roads, but the thing that worries me the most is the fact that I might not have a job in 5-10 years because of automation, so I think that the most relevant thing is my job's plan and how the job industry will be going to go over the next 20-30 years and how the government is prepared and the education system is prepared for that," he said.
Mr Baker urges students to look over the policies of the Reason Party, and he firmly believes it is a party students can be involved in.
"We are open to new and controversial ideas and we base everything off research and an academic approach to things which I think is the perfect instinct of a uni student, so I encourage uni students to look at the party more, and look at being involved and getting their voices heard."
About the Writer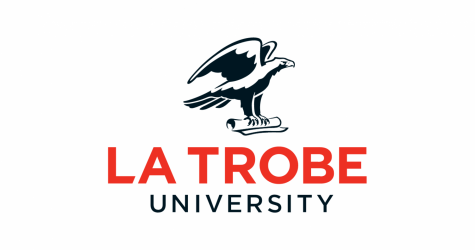 La Trobe University, Melbourne, Victoria
La Trobe University offers a Master of Communication and a Bachelor of Media and Communication with majors in journalism and sport journalism. Students produce work for
Upstart
.